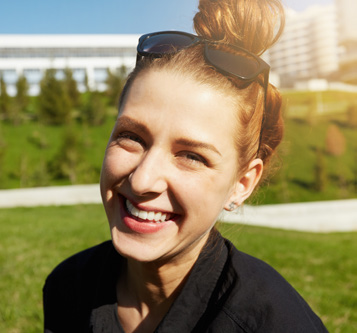 Hi, my name is Nicki, I have always had a passion for travel and I've now been in the industry for over 20 years, mainly working within high street stores.
I made the decision to join Inspire as a homeworker a year ago and haven't looked back! I wanted a better work life balance to enjoy spending time with my family, as having 2 children, a husband and a dog can be busy. Being a homeworker allows me to handle all of this and also have time for myself, where I can go for long walks with my dog and keep fit by going to the gym when it suits me, rather than working shifts or a 9 – 5.
The last year has been one of my best, and I know I have definitely made the right decision in becoming a homeworker. I do what I have a passion for in life: travel, and at the same time keep a happy household.
Drop the kids off at school – I love being able to do the school run but I also love a chance to network as a travel expert. A lot of my first clients came from supportive parents at school. I get the chance to catch up with Lisa in the playground who I am working on a family holiday for.

Start work – I am working from the café at the gym this morning, I like the fact I can choose my office for the day. I do try and work from different places to really maximise the chance to network with new people. First thing I will do is check my emails for any new enquiries or urgent messages. I go over the quotes I have been putting together and look to see if any clients need chasing.

Social media - I look to decide my posts the night before, so I don't slow myself down during the day. I'll put my posts together quickly and get them scheduled. I also like to be active on travel groups and blogs promoting the services I can offer. I'll then chase up suppliers I am waiting to hear back from so I can finish up quotes or confirm bookings. I also get a message off Lisa that she wants to book, so I process that for her as well.

Lunch – I always like to take time to get away from my computer for a while, if I'm at home I will either sit in the garden or take my dog out for a walk. Today I have a networking lunch with some other local businesses.

Follow up with clients – I will look to put some calls in to my clients to make sure they have everything the need and I can answer any questions they have.

Write out my thank you cards, birthday cards, welcome home cards etc. I also like to send out some gifts for clients who have booked with me as a little bit extra. For those returning I also order a few home essentials like milk and a newspaper, fruit etc. I also like to remind customers to refer me to their contacts, as it really helps my business grow.

Pick up at school – I get a chance to see Lisa again and have printed out the confirmation for her, she's really excited now and I can't help but get a buzz too, it reminds me why I do this! I'll spend the next few hours enjoying family time and playing with the kids. This is one of my favourite parts of the day.

I have a few emails I want to finish so tonight, so I'm going to work for an hour to get them sent out, and my social media post ideas jotted down. I don't work every night but if I need to I can easily from the comfort of the couch.

Time to relax and reflect on the great bits of the day. I love my job, and can't wait to do it all again tomorrow!
Join Homeworking by Inspire
Give us a call or contact us online and download the brochure